Join LoveBird Safaris for a journey that's truly Tanzanian.
learn more
Discover

Tanzania

like never before with LoveBird Safaris.
learn more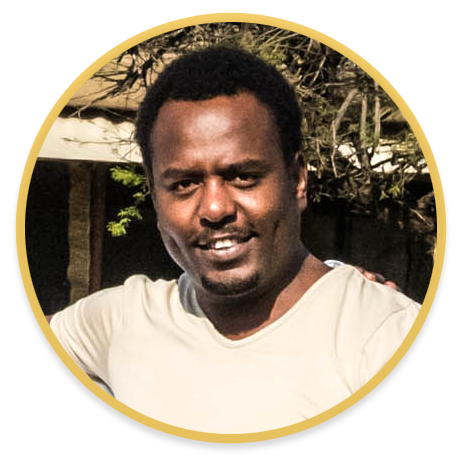 Adam Mlay, Owner & Proprietor
At a glance, Adam Mlay and his veteran staff offers:
• Over 40 years of knowledge about Tanzania
• Over 15 years' experience leading 500 groups on safaris all over Tanzania
• With friends all over Tanzania, you will be cordially welcomed by the    LoveBird "Extended Family"
• Visit spots & communities not available on other tours
Adam Mlay is a native Tanzanian who was born in Moshi and grew up in Sango village, just below the slopes of Mt. Kilimanjaro. He has been interested in guiding safaris since he was nine. After studying the trails and animals in Tanzanian National Parks, Adam started working as a safari guide for a US tour operator.
Adam's determination and aspiration has led him to establish his own safari company to educate people about Tanzanian culture, customs, and wildlife. Join Adam and his staff for a personal Tanzanian safari that is "Truly Tanzanian".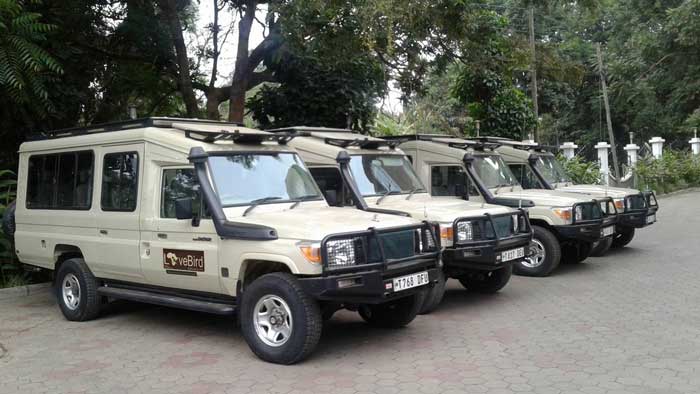 Tanzania is Waiting for You!
Come To Tanzania With LoveBird Safaris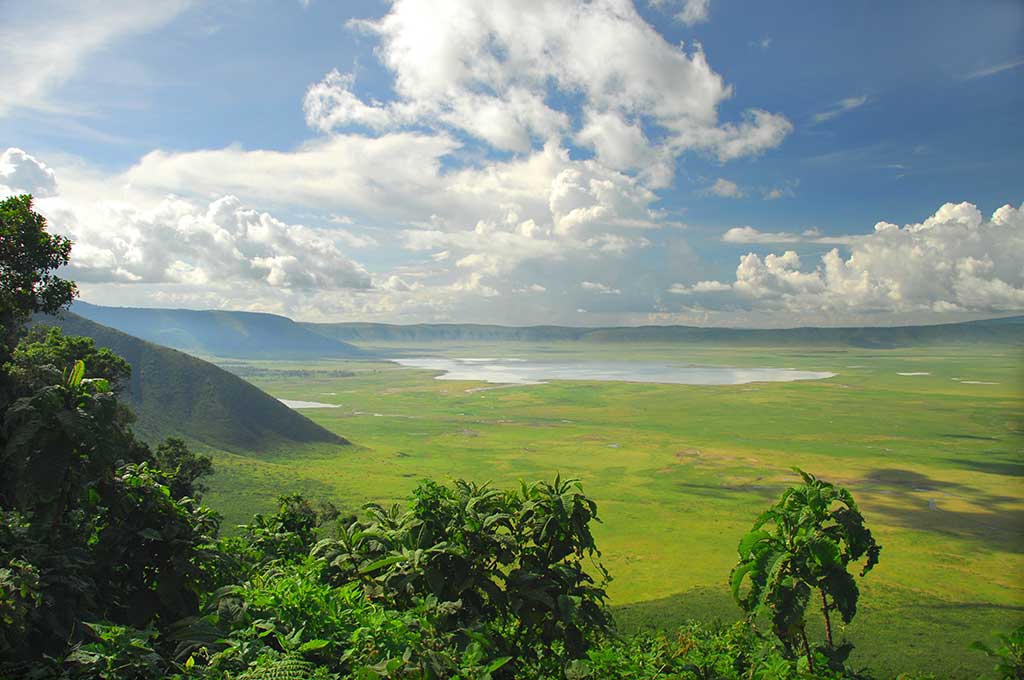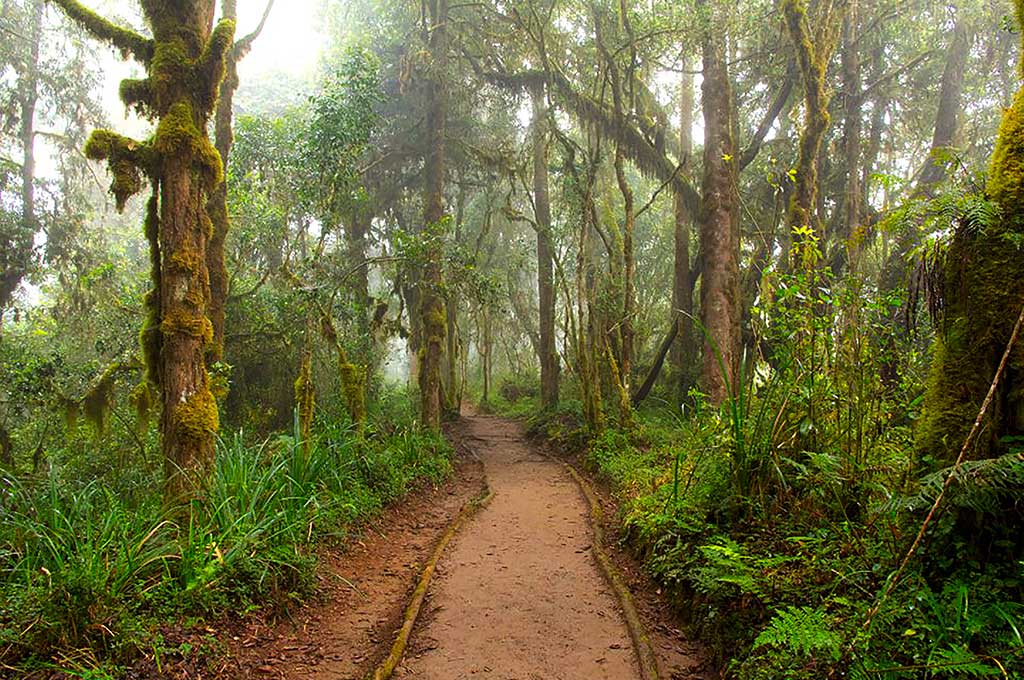 Amazing Range of Climates and Landscapes
Tanzania contains a wide variety of landscapes, from Mt. Kilamanjaro, the highest mountain in Africa, to forests, plains, and world-renowned beaches like Zanzibar. With LoveBird Safaris, you will explore Tanzania's most amazing national parks, which feature dense populations of majestic wildlife as well as breathtaking views.
LoveBird Safaris will show you as much of Tanzania as you have time for, including Mt. Kilimanjaro, Serengeti National Park, urban Arusha, Arusha National Park, Tarangire National Park, Lake Manyara National Park, Rift Valley, Ngorongoro Crater, Gibb's Farm, Zanzibar beach, and many authentic distinctive Tanzanian tribal villages. Select one of our safari packages below or simply request a custom one for your travel group.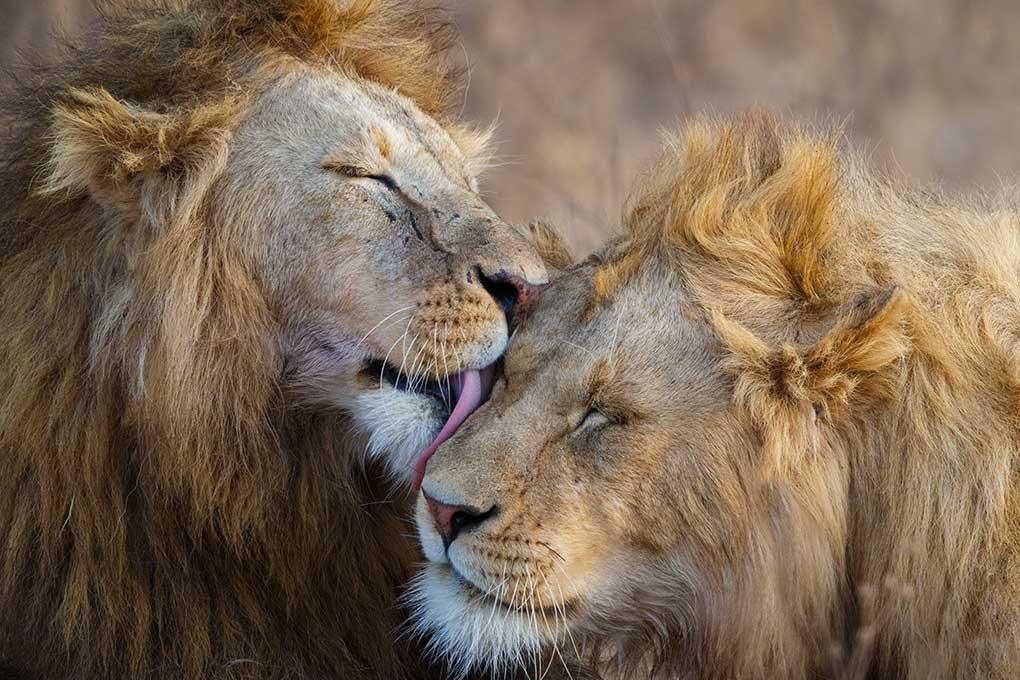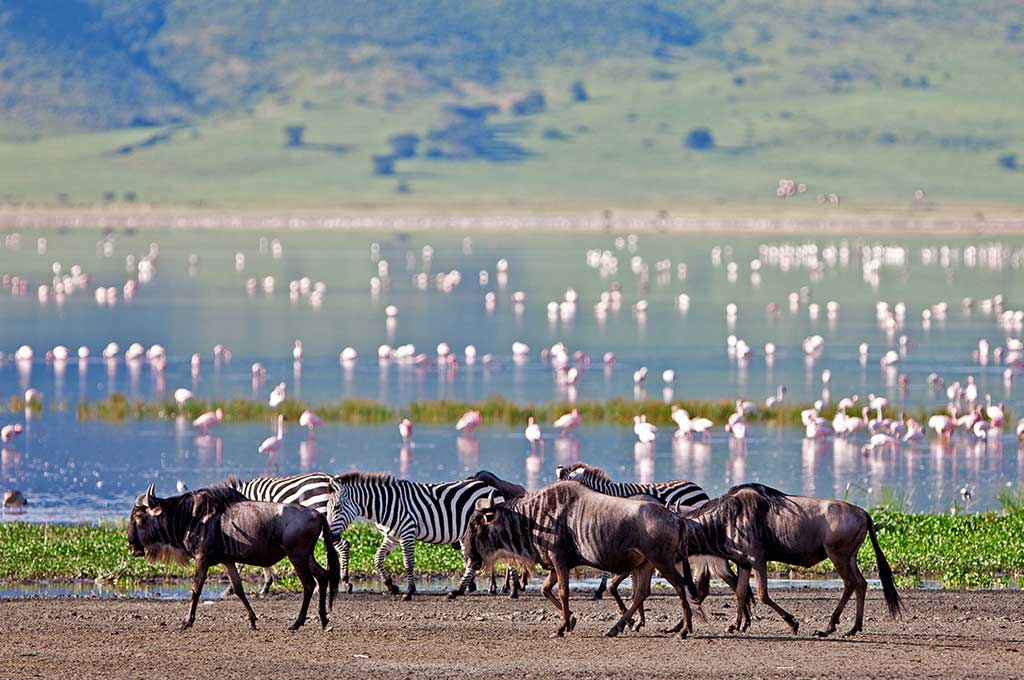 Experience an Incredible Range of Wildlife
Tanzania contains over 20% of Africa's large mammal population and features a wildly diverse array of animal species. So visiting any of its national parks ensures that you will see an incredible range of wild species. With LoveBird Safaris, you are guaranteed to have incredible and safe encounters with wild animals. Species native to Tanzania include lions, leopards, African buffalo, African elephants, black rhinos, as well as countless varieties of birds & other native wildlife. On our tours you will learn the history of these majestic animals and witness how they interact and survive in the wild on a daily basis.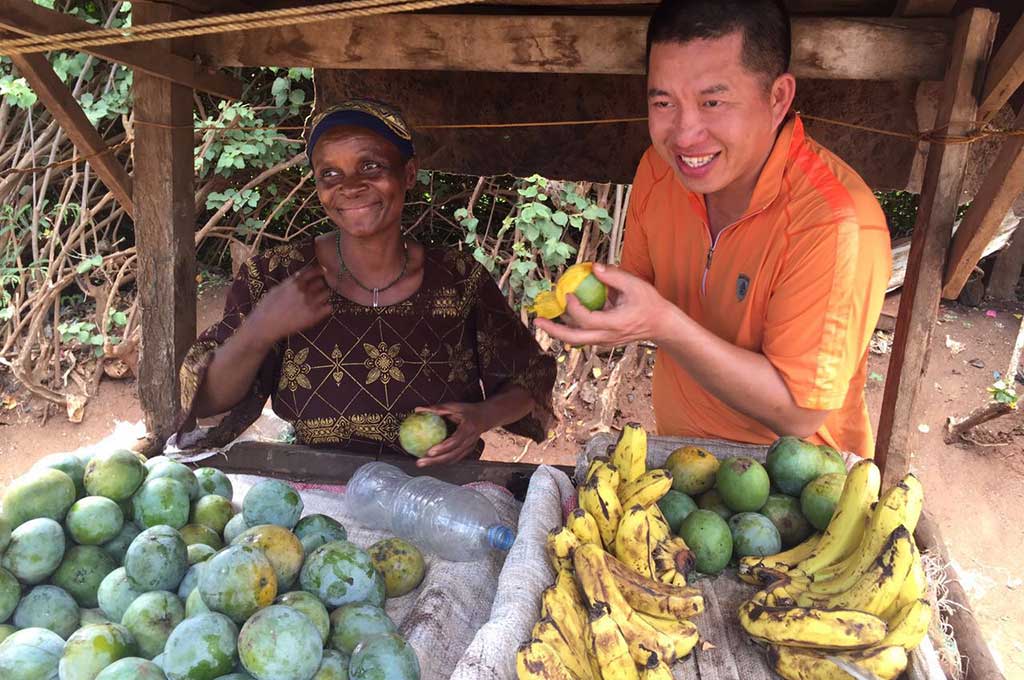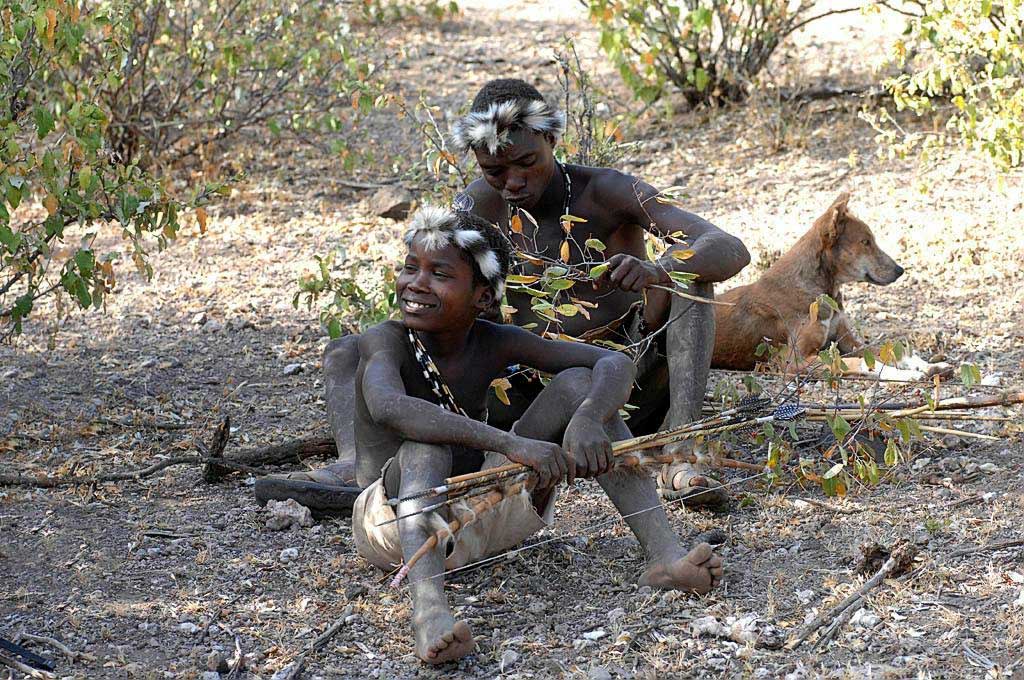 Most Peaceful & Diverse Place in Africa
Experience the warm, open and friendly people of Tanzania, where over 120 different cultures live together in a peaceful society. Many of these tribes still practice their ancient way of life, untouched by commercialism. With LoveBird Safaris, you will meet authentic Tanzanian tribes and communities not available on other tours and experience both modern and ancient Tanzanian culture fully.
Explore Tanzania Like Never Before
We Offer a Variety of Safari Tours
Day 1-2

Arrival at Kilimanjaro International Airport (JRO)

Arrive into Kilimanjaro International Airport (JRO). Your Lovebird guide and Mentor will meet you at the airport and escort you to tonight's lodge in Moshi. Accommodations: AMEG Lodge-Moshi

Day 3-4

Moshi-Sango Village visit

Drive to Sango Village for a nature walk, visit the nursery class, healthy center-dispensary and short walk or drive to Adam's family homes for a traditional lunch and story teller from his Dad. After lunch enjoy their traditional chagga customs from Marimba local/band and drive back to AMEG Lodge for dinner and overnight. Accommodations: AMEG Lodge

Day 5-6

Moshi/Kilimanjaro -Arusha National Park

Depart Moshi to Arusha National Park. Catch glimpses of black and white Colobus monkeys swinging in the forest canopy, bushbuck dashing across the savannah and giraffes drinking from a waterhole. Enjoy a leisurely walk to a waterfall before heading back to your lodge. Accommodations: LoveBird Safaris Homes or Rivertrees Country Inn

Day 7-8

Tarangire National Park

Onward you go to Tarangire National Park. Spend two days traversing the park's unspoiled landscapes, best known for massive baobab trees and elephant herds. Spend your evenings under the stars in Maramboi-TWC or Tarangire Safari Lodge Accommodations: Tarangire Safari Lodge or Maramboi Tented Camp

Days 9-10

Ngorongoro Highlands & Ngorongoro Crater

Spend your day touring the lush gardens of Gibb's Farm—our base for the next two days. At Gibb's Farm, there is something for everyone. You can hike the surrounding forests, explore the working farm, sip tea on the veranda, or indulge in Maasai-inspired spa treatments (additional fees apply). On your second day, drive to the floor of Ngorongoro Crater, home to about 30,000 animals. With the help of your expert guide, you may spot hippos, ostriches, lions, and more. Accommodations: Gibb's Farm or Ngorongoro Farm House

Day 11-12

Ngorongoro to Serengeti National Park

This morning, journey to Serengeti National Park. On your two-day excursion here, you may witness lions sunbathe on kopjes (rock formation), antelopes leap across plains, zebra quench their thirst in waterholes, and more. Soccer, Frisbee, beading supplies, and books are all on hand for the kids. In the evenings, share stories around a fire or gaze at the stars back at camp. Join an optional hot air balloon ride to take in sweeping views of the Serengeti from above. (Minimum height and age: four feet and seven years. Advanced reservations and additional fees apply) book in advance by emailing me HERE. Accommodations: Tanganyika Wilderness Camps or Four Seasons Safari Lodge-Serengeti

Day 13-14

Central Serengeti to Arusha / Return back home

This morning, you'll fly to Arusha from Seronera airstrip, arriving in time for a hearty farewell lunch. Enjoy some last-minute shopping, and relax in a day room before your flight home. Day Room: Mount Meru Hotel Extend your discoveries with one of our custom group tours. Stroll the colorful streets on the island of Zanzibar … catch intimate glimpses of gorillas in the Virunga Mountains … search for wildlife across uncharted plains in Ruaha National Park … and many more. Contact me HERE for more details. Call us for any additional requests; Family Friendly Safari itinerary for 2017 based on:

Mentioned accommodations
2 Adults & 3 Child sharing 1 Family Room (Age 6 to 12 and 16 Years)
Minimum family 2 Pax to 6 Pax maximum families
Minimum 6 Pax in 1 Extended Toyota Land Cruiser (1 Guide and 1 Mentor)
Period-June/July/August/September and October 2017
Maximum group number of people-Total 24Pax
Maximum 4 Cars extended Toyota Land Cruiser, 4 Guides and 1 Mentor

Family Friendly Safari Details

Pricing

NOTE: Prices should vary from our lowest to highest accommodation types See the below proposed list of accommodations:

LoveBird Safaris Homes-Arusha
AMEG Lodge –Moshi
River Trees Country Inn
Tarangire Safari Lodge
Moivaro Lodges-properties
Tanganyika Wilderness Camps-properties
Ngorongoro Crater Lodge
Gibb' Farm
One Nature-Nyarusigwa
Four Seasons Safari Lodge-Serengeti

Optional Hot Air Balloon Excursion: $550 Please call us to discuss options for international flights to Tanzania. Ask us about our competitive Business Class fares and Extension trips Minimum of 4 people per group Maximum of 24 people per group Included in the price: -All transfers between campsites -Transfers to and from Arusha and Kilimanjaro National Airport -Transport in a 4WD vehicle with collapsible roof for observing wildlife -Unlimited miles/kilometers on vehicle -All park fees -All camping fees -Visit to the Maasai Village -Visit to the Oldupai Gorge (historical site) -Ngorongoro Crater service fees -Drinking water throughout the week -All accommodations and meals -Domestic plane ticket from Serengeti to Arusha -Evacuation insurance Not included in the price: -Personal requirements -Hot Air Balloon flight over Serengeti -Wine, Beer, and Liqueur -Tips for Safari Guide and Hotel/ Camp Crews

Check Availability
Day 1

Arrive in Arusha, Tanzania

Arrive at any time. There are no planned activities until an evening welcome briefing/meeting. Choice of AMEG Lodge-Moshi (is )45Kms/1hr from JRO), or Kia Lodge (1Kms/5Minutes from JRO) . The adventure begins by short transfer to Kia Lodge or AMEG Lodge-Moshi for dinner and Overnight. Feel free to explore, After introductions your CEO will review the details of your tour tonight or the next Morning. Accommodations: AMEG Lodge or Kia Lodge

Day 2

Moshi/Old Moshi-Sango

20 Kms/30 Minutes drive Experience the Old Moshi village with a guided cultural walk, visit the nursery school, health care-dispensary and walk to a traditional lunch at Adam's family home. Enjoy their traditional dance and story teller from his father then drive back to Kia Lodge or AMEG Lodge or similar for dinner and overnight (Accommodation in F/B) Accommodations: Kia Lodge or AMEG Lodge

Day 3

Kia Lodge or AMEG Lodge to Arusha National Park

84Kms/1hr and 45Minutes-Moshi to Arusha National Park 57.5Kms/1hr and 15Minutes-Kia Lodge to Arusha National Park Depart Moshi or Kia Lodge after breakfast with your picnic lunch boxes to Arusha National Park, enjoy your guided nature walk to the water falls and drive around the spectacular Momella Lakes for pink flamingos, hippopotamus, and look for black-white Colobus monkeys along the vast forest of the Park then drive to Planet Lodge or Moivaro Lodge-Arusha for dinner and overnight (Accommodation in F/B) Accommodations: Planet Lodge or Moivaro Lodge-Arusha

Day 4

Arusha to Tarangire National Park

Distance 148.8Kms-2hrs and 44Minutes Head off for Tarangire National Park, a stunning landscape where ancient baobab trees tower over some of the largest herds of elephants in all of Africa. Keep a lookout for the hundreds of bird species Tarangire is known for, or dramatic interactions between predator and prey at one of the park's watering holes. At night, look up through the branches of the baobabs to a sky overflowing with stars overnight at your campsite. Accommodations: Tarangire public Camps and Tarangire Safari Lodge.

Day 5

Tarangire to Lake Manyara National Park

Enjoy your early morning drive in Tarangire then drive back for your brunch and proceed to Lake Manyara and spend the afternoon viewing wildlife along through a lush cool forests of Lake Manyara National Park, overgrown with ficus trees and covered with bromeliads. This area is truly stunning, as the western wall of the Rift Valley escarpment provides a gorgeous backdrop. Search for the phenomenal birdlife, tree-climbing lions, elephants, giraffes, and hippos and drive to your accommodation for dinner and overnight (Accommodation in F/B). Get a better view and take better snapshots aboard this off-road ride with a pop-up top. Lake Manyara National Park Afternoon. This western wall of the Rift Valley escarpment is truly stunning. It provides a backdrop for your search for the park's phenomenal bird life (including raptors), tree-climbing lions, elephants, zebras, hippos, baboons, and buffalos. Look up and see some of the more than 400 species of birds, including pink flamingos, pelicans, cormorants, and storks. Beyond wildlife, Lake Manyara NP is home to giant fig trees, acacia woodlands, mahogany trees, and grassy flood plains. The contrasts of this area are simply breathtaking; the open plains, huge escarpment, central alkaline lake, dense woodlands, and distant volcanic peaks coming together in an area best described by Ernest Hemingway as "the loveliest I have seen in Africa." Accommodations & Meals: Twiga Campsite and Escarpment Lodge or similar campgrounds or lodges ~ Breakfast | Lunch | Dinner

Day 6

Lake Manyara National Park/Serengeti National Park

Depart Lake Manyara area to visit an authentic Maasai village en route to the Serengeti. Drive through the Ngorongoro Conservation Area and on to Serengeti National Park. En route marvel at the sheer vastness of this territory, and spot the multitude of animal and birdlife while cruising through this acacia-accented savanna. 7-seat 4×4 safari vehicle Lake Manyara National Park – Serengeti National Park is 5h-6hrs 220km distance Get a better view and take better snapshots aboard this off-road ride with a pop-up top. Accommodations & Meals: Seronera Campsites or Luxury Tented Camps or Lodges ~ Breakfast | Lunch | Dinner

Day 7

Serengeti National Park Safari full day-Unlimited miles on wildlife viewing

Rise early for a morning wildlife safari drive, returning in time for lunch. Continue the search for the Big Five in the afternoon while taking in the vastness of the Serengeti plains. If you have pre-booked a Serengeti Balloon Safari, your flight will be in the morning. You will miss the morning wildlife safari drive with the group, but you will have spectacular views from above. Serengeti National Park Safari full day-Unlimited miles on Wildlife viewing This is the reason you came to Africa. Charge your camera, grab your binoculars, and set out on safari. Your eagle-eyed driver will keep an eye out for wildlife – buffaloes, elephants, lions, wildebeests, zebras, and more. Tanzania's Serengeti tends to be less crowded than some of Kenya's reserves, so enjoy the scenery, the vast expanse of the grasslands, the play of light and shadow, and the up-close look at wild Africa. Optional Activities – Serengeti Balloon Safari Serengeti National Park $539 USD per person Depart in the darkness of the very early morning and climb into the basket of a hot air balloon. Watch the pilot ignite the burners and take flight over the Serengeti savannah. As the sun rises, spend an hour drifting over the grasslands and grazing wildlife. You might want to bring a hat as it sometimes gets warm from the burner's heat. Enjoy a champagne breakfast once you land. Accommodations & Meals: Seronera Campsites-Luxury Tented Camps or Campgrounds and Lodging ~ Breakfast | Lunch | Dinner

Day 8

Serengeti National Park to Ngorongoro Conservation Area

Take a morning wildlife safari drive in the Serengeti before getting a spectacular view of the Ngorongoro Crater from its rim. Enjoy one last morning wildlife safari drive to see the animal kingdom come to life in this incredible expanse of grassland savanna. After, journey to the Ngorongoro Conservation Area, famous for Africa's best wildlife viewing. The vistas from the Ngorongoro Crater rim are stunning, and there is an ever-present abundance of animals, due to the permanent water supply on the crater floor. Arrive at the campsite on the crater rim in the evening. 7-seat 4×4 safari vehicle Serengeti National Park – Ngorongoro, 4h/160km Get a better view and take better snapshots aboard this off-road ride with a pop-up top. Accommodations & Meals: Simba Campsite or similar Campground ~ Breakfast | Lunch | Dinner

Day 9

Ngorongoro Crater to Arusha

Head out early for a wildlife safari drive in the Ngorongoro Crater. Descent for an early morning crater drive. The rich pasture and permanent water of the Crater floor supports a resident population of more than 20,000 to 25,000 large mammals. After this fabulous experience within the crater, head back to Arusha. Ngorongoro Crater Wildlife Safari Drive Ngorongoro Crater Set the alarm and prepare for an early start to see the wonders of the Ngorongoro Crater. Here you'll see Maasai herdsmen in the morning mist. Your driver/guide will take you down into the crater and to all the best spots to view wildlife. Spot zebra, gazelles, buffaloes, and warthogs. The swamp and forest are home to hippos, rhinos, elephants, baboons, and monkeys. Keep your eyes peeled and camera ready to capture a pride of lions or a lone leopard walking along the crater floor. 7-seat 4×4 safari vehicle. Ngorongoro – Arusha 3h-4h/200km Get a better view and take better snapshots aboard this off-road ride with a pop-up top. Accommodations & Meals: Planet Lodge or Moivaro Lodge-Arusha or similar Bed & Breakfast ~ Breakfast | Lunch

Day 10

Arusha

Depart at any time. Departure Day If Not ready to leave? Your CEO can help with travel arrangements to extend your adventure. Meals included: Breakfast

Authentic Tanzanian Safari Details

Additional Details

10 Days-Authentic Tanzanian Safari Luxury Lodges/Tented Camps and budget camping safaris Call us for any additional request Authentic Tanzania Safari itinerary-2017 based on:

Mentioned accommodations
Minimum 4 Pax to 6 Pax maximum in 1Car
Period-June/July/August/September and October 2017
Maximum group number of people-Total 24 Pax
Maximum 4 Cars extended Toyota Land Cruiser (4Guides)<;li>

Price range per person vary from $2916 to $12,820 Included in the price: -All transfers and Cultural excursions -Transport in a 4WD vehicle with a pop up roof for wildlife viewing while on safari -Unlimited miles/kilometers on safari -All Park Fees -Enough drinking water & snacks -Accommodations & meals -Evacuation insurance Not included in the price: -Personal requirements -Soft drinks -Wine, Beer and Liqueur -Tipping for your Safari Guide and Hotel/Camp Crews – Stuffs (Services) -Serengeti Balloon Safari -Flights NOTE: Prices should vary from our lowest to highest accommodation types See the below proposed list of accommodations; • LoveBird Safaris Homes-Arusha • AMEG Lodge –Moshi • River Trees Country Inn • Tarangire Safari Lodge • Moivaro Lodges-properties • Tanganyika Wilderness Camps-properties • Ngorongoro Crater Lodge • Gibb' Farm • One Nature-Nyarusigwa • Four Seasons Safari Lodge-Serengeti Optional Hot Air Balloon Excursion: $550 Please call us to discuss options for international flights to Tanzania. Ask us about our competitive Business Class fares and Extension trips
Day 1

Moshi/Old Moshi-Sango

Distance-AMEG Lodge to Sango Village 20Kms/12.4Miles Distance-Kia Lodge to Sango Village is 64.3Kms/40Miles maximum Experience the Old Moshi village by bike tour, visit the nursery school, health care-dispensary and get ready for a welcome traditional lunch at Adam's family home. Enjoy their traditional dance and story teller from his father then drive or ride your bikes back to AMEG Lodge for dinner and overnight (Accommodation in F/B)

Day 2

Depart AMEG Lodge to Kia Lodge

45Kms/22.6Miles Depart Moshi to Kia Lodge after breakfast with your picnic lunch boxes, enjoy your Kilimanjaro scenery on the way to Kia Lodge for dinner and overnight (Accommodation in F/B)

Day 3

Kia Lodge to Moivaro Lodge-Arusha

Distance 45Kms/27.9Miles Head to Moivaro Lodge-Arusha with a stunning landscapes of Mount Meru on your way, keep a lookout for the bird species or dramatic interactions between people and their livestock( cow, donkeys and goats) Accommodation Options: Moivaro Lodge-Arusha

Day 4

Arusha to Makuyuni-Manyara Ranch or Twiga Campsite

Distance- 34.5Kms/21.4Miles to Twiga Campsites Distance- 16Kms/10Miles to Manyara Ranch After breakfast, take a 1hr drive or less to Makuyuni –Village area so you can proceed with your bike tour to Lake Manyara Ranch or Twiga Campsite for your wildlife viewing along the Lake Manyara and Manyara Ranch. This area is truly stunning as the western wall of the Rift Valley escarpment provides a gorgeous backdrop. Search for the phenomenal birdlife, elephants, giraffes, and hippos on the way to your accommodation for dinner and overnight (Accommodation in F/B) Get a better view of the lake Manyara, flamingos and take better snapshots Accommodations & Meals: Manyara Ranch or Twiga Campsites, Campgrounds or Lodges ~ Breakfast | Lunch | Dinner

Day 5

Lake Manyara Ranch to Gibb's Farm

Depart Manyara Ranch or Twiga Campsites to visit an authentic Maasai and Mto wa Mbu village en route to Gibb's Farm around the Ngorongoro highlands. This western wall of the Rift Valley escarpment is truly stunning. It provides a backdrop for your search for the park's phenomenal bird life and Coffee plantation so look up and see more than 400 species of birds, including pink flamingos, pelicans, cormorants, and storks on your way to Gibb's Farm. Manyara Ranch – Gibb's Farm Distance Manyara Ranch to Gibb's Farm-74Kms/45.9Miles Distance-Twiga Campsites to Gibb's Farm -28.1Kms/17.4Miles Meals included: Breakfast | Lunch | Dinner

Day 6

It's your free day-Leisure

Optional Activities – around Gibb's Farm and relaxation or drive to the Ngorongoro Crater for a day tour

Day 7

Drive to Arusha from Gibb's Farm for a farewell lunch at coffee Lodge, shopping and day use room at Mount Meru Hotel and transfer to JRO Kilimanjaro airport for your flight back home

LoveBird Bike Safari Details

Pricing

Prices varies to types of accommodations Included in the price: -All transfers and Cultural excursions -Transport when needed -Enough drinking water & snacks -Accommodations & meals -Evacuation insurance Not included in the price: -Personal requirements -Soft drinks -Wine, Beer and Liqueur -Tipping for your Safari Guide and Hotel/Camp Crews – Stuffs (Services)

Check Availability
Days 1 & 2

Arrive in Arusha, Tanzania

Upon your arrival, a Lovebird Safari guide will meet you at Kilimanjaro International Airport and accompany you to the Moivaro Lodge in Arusha. Make sure to rest and relax tonight—we've got a big week ahead of us! Accommodations: Moivaro Lodge Arusha

Days 3 & 4

Tarangire National Park

Today, we'll cross the Maasai Steppe and arrive in Tarangire National Park. The flora and fauna here are positively stunning, and you'll be right in the heart of it all: towering baobab trees that can grow up to 30 meters (90 feet) tall, herds of roaming elephants, and lions on the prowl. Morning and evening are the optimal times to see these big cat predators at their most active, and your camp couldn't be in a better location! Even the most avid adventurers won't have such an intimate experience with Tanzanian wildlife. Accommodations: Tarangire Safari Lodge

Days 5 & 6

Ngorongoro Crater

This morning, we'll have one final encounter with the Tarangire wildlife, and then we'll be off to the Ngorongoro Crater. Along the way, we'll stop for short nature walks, lunch, animal watching, and a well-deserved night's sleep at Gibb's Farm in Karatu. Once the sun rises, we'll drive down to the crater's floor, and—if we're lucky—we might even get the chance to see the elusive black rhino. Sadly, there are less than 5,500 of these magnificent creatures left in the world, but we at Lovebird Safaris want to spread the word of their survival and their beauty. Accommodations:: Gibb's Farm Karatu

Days 7-10

Serengeti National Park

The next leg of our journey takes us to the Serengeti—the oldest national park in Tanzania. Teeming with wildlife, the Serengeti National Park is home to the most populated lion prides in the world, some of the largest crocodiles, and an extraordinary array of diverse mammal migrations. To ensure that you'll experience all that the park has to offer, we'll travel south to north and overnight at two different campsites. In addition to the wildlife, you'll also see some of the most picturesque views of the Tanzanian landscape: from the granite rock formations (or kopjes as they're locally called) to the seemingly endless northern plains. And after a long day of adventuring, spend your evenings relaxing under the stars at the Tanganyika Wilderness Camps. If you want something a little different, join us on a hot air balloon ride to really get that panoramic view of the Serengeti. (Must make reservations in advance—additional fees apply). Accommodations: Tanganyika Wilderness Camps

Days 11-12

Serengeti National Park to Arusha / Return back Home

After a scenic flight back to Arusha, you and your safari partners will be provided a farewell lunch. Then the rest of the day is yours to shop for souvenirs, explore the city, or relax in a day room at the Mount Meru Hotel before your evening flight home. Day room: Mount Meru Hotel Accommodations: Gibb's Farm Karatu Want to discover more of this remarkable country? Talk to us about extending your trip! + Stroll through the colorful streets of Zanzibar island… + Walk with the gorillas in the Virunga Mountains… + Search for Tanzanian creatures across the uncharted plains of Ruaha National Park… + And there are many more opportunities to choose from!

Tanzania Wildlife Safari Details

Additional Details

Optional Hot Air Balloon Expedition: $540 Call us to discuss options for international flights to Tanzania. Ask us about our competitive Business Class fares.

Additional Details

Price Per Person: $4636.22 Group price for 4 people: $18,544.88 Minimum of 4 people per group Maximum of 18 people per group Included in the price: -All transfers between campsites -Transfers to and from Arusha and Kilimanjaro National Airport -Transport in a 4WD vehicle with collapsible roof for observing wildlife -Unlimited miles/kilometers on vehicle -All park fees -All camping fees -Visit to the Maasai Village -Visit to the Oldupai Gorge (historical site) -Ngorongoro Crater service fees -Drinking water throughout the week -All accommodations and meals -Domestic plane ticket from Serengeti to Arusha -Evacuation insurance Not included in the price: -Personal requirements -Hot Air Balloon flight over Serengeti -Wine, Beer, and Liqueur -Tips for Safari Guide and Hotel/ Camp Crews

Check Availability
Day 1

Arrival at Kilimanjaro International Airport (JRO)

Arrive into Kilimanjaro International Airport (JRO). Your Lovebird guide will meet you at the airport and escort you to tonight's lodge in Moshi. Accommodations: AMEG Lodge-Moshi

Day 2

Arusha & Tarangire National Park

After breakfast in Arusha, we drive over to Tarangire National Park—an area globally recognized for its extensive elephant population. There, we have a picnic lunch and observe these enormous creatures in their natural habitat. On the way, we'll also see a variety of hooved animals such as zebra and gazelles. Estimated driving time: 2.5 hrs Accommodations & Meals: Sanctuary Swala Camp ~ Breakfast, Lunch, Dinner

Day 3

Tarangire & Ngorongoro

We'll take another drive around Tarangire National Park to catch a few last glimpses of the wildlife, and then we continue our journey to the Lemala Ngorongoro Camp for dinner and an overnight. Estimated driving time: 2.5 hrs Accommodations & Meals: Lemala Ngorongoro Camp ~ Breakfast, Lunch, Dinner

Day 4

Ngorongoro

Today, we descend into the Ngorongoro Crater: an extinct volcano, now teeming with wildlife among the short-grass plains. On our drive, we'll see lion, elephant, buffalo, leopard, and—if we're lucky—we might even spot the elusive black rhino. Accommodations & Meals: Lemala Ngorongoro Camp ~ Breakfast, Lunch, Dinner

Day 5

Ngorongoro & Serengeti National Park

The next leg of our journey takes us to Central Serengeti with an optional stop in the Oldupai Gorge and a Maasai village. In the afternoon, you'll see the wildlife and explore the grasslands of Seronera in Serengeti National Park. Estimated driving time: 3 hrs Accommodations & Meals: Dunia Camp ~ Breakfast, Lunch, Dinner

Days 6-7

The Serengeti

The Serengeti is home to elephants, lions, gazelles, hundreds of bird species, and so much more, and today you'll get to see it all! Explore the Serengeti for an intimate, up-close look at the wildlife. And if you're really feeling adventurous, take the optional hot air balloon ride over the plains for a bird's eye view of the magnificent landscape. Estimated driving time: 2 hrs Accommodations & Meals: In December – April we will stay at Kusini Camp In May – June we will stay at Mbalageti Camp (Exclusive Suite) In July – November we will stay at Serengeti Migration Camp ~ Breakfast, Lunch, Dinner

Day 8

Leisure Time in Arusha and Return Flight

After one last drive in the Serengeti, you'll see Tanzania from the sky on our flight back to Arusha. Once there, a farewell lunch will be provided for you and your safari companions, you'll have use of a day room, and you can explore the city to shop for those last minute souvenirs. Finally, you'll be escorted back to the Kilimanjaro International Airport for your flight home. Accommodations & Meals: Day room at Lake Duluti Lodge ~ Breakfast, Lunch

Exclusive Tanzanian Safari Details

Pricing

Price Per Person: $5,124 Group price for 4 people: $20,495 Minimum of 4 people per group Maximum of 18 people per group Included in the price: -All transfers between campsites -Transfers to and from Arusha and Kilimanjaro National Airport -Transport in a 4WD vehicle with collapsible roof for observing wildlife -Unlimited miles/kilometers on vehicle -All park fees -All camping fees -Visit to the Maasai Village -Visit to the Oldupai Gorge (historical site) -Ngorongoro Crater service fees -Drinking water throughout the week -All accommodations and meals -Domestic plane ticket from Serengeti to Arusha -Evacuation insurance Not included in the price: -Personal requirements -Hot Air Balloon flight over Serengeti -Wine, Beer, and Liqueur -Tips for Safari Guide and Hotel/ Camp Crews

Check Availability
Safari Extension Itinerary

You'll arrive at Kilimanjaro International Airport be escorted to the Mount Meru Hotel in Arusha for dinner and your first overnight in Tanzania. Make sure to get a good night sleep; we've got an exciting week ahead of us!

Day 1

Arusha to Gibb's Farm

We begin our journey by traveling to Gibb's Farm where we'll break for lunch and spend the night.

Day 2

Ngorongoro Crater

Today, we descend into the Ngorongoro Crater, and—if we're lucky—we might even get the chance to see the elusive black rhino. Then it's back to camp for dinner and an overnight.

Day 3

Oldupai Gorge and Maasai Village towards the Serengeti

The next leg of our journey takes us through the Oldupai Gorge and a Maasai village on our way to the Serengeti National Park. We overnight at TWC and prepare for tomorrow's adventure.

Day 4

Serengeti National Park

The Serengeti is home to elephants, lions, gazelles, hundreds of bird species, and so much more, and today you'll get to see it all! Explore the Serengeti for an intimate, up-close look at the wildlife. And if you're really feeling adventurous, take the optional hot air balloon ride over the plains for a bird's eye view of the magnificent landscape.

Day 5

Leisure Time in Arusha and Return Flight

See Tanzania from the sky on our flight back to Arusha. Once there, a farewell lunch will be provided for you and your safari companions, you'll have use of a day room, and you can explore the city to shop for those last minute souvenirs. Finally, you'll be escorted back to the Kilimanjaro International Airport for your flight home.

Safari Extension Details

Pricing

Price Per Person: $2214 Group price for 4 people: $8856 Minimum of 4 people per group Maximum of 18 people per group Included in the price: -All transfers between campsites -Transfers to and from Arusha and Kilimanjaro National Airport -Transport in a 4WD vehicle with collapsible roof for observing wildlife -Unlimited miles/kilometers on vehicle -All park fees -All camping fees -Visit to the Maasai Village -Visit to the Oldupai Gorge (historical site) -Ngorongoro Crater service fees -Drinking water throughout the week -All accommodations and meals -Domestic plane ticket from Serengeti to Arusha -Evacuation insurance Not included in the price: -Personal requirements -Hot Air Balloon flight over Serengeti -Wine, Beer, and Liqueur -Tips for Safari Guide and Hotel/ Camp Crews

Check Availability